Enjoy nature and a beautiful scenery while visiting our stunning vineyards or tasting our wines.
New feelings and emotions
Some of the wineries of Grandes Pagos de España have united to develop a common wine tourism offer. Currently, 17 wineries participate in the project.
In all of them you can enjoy a unique visit and learn about the secrets of their vineyards, wineries, history and the people that make all this possible.
And not only that. In each host winery you have the chance to taste wines from other wineries of Grandes Pagos de España.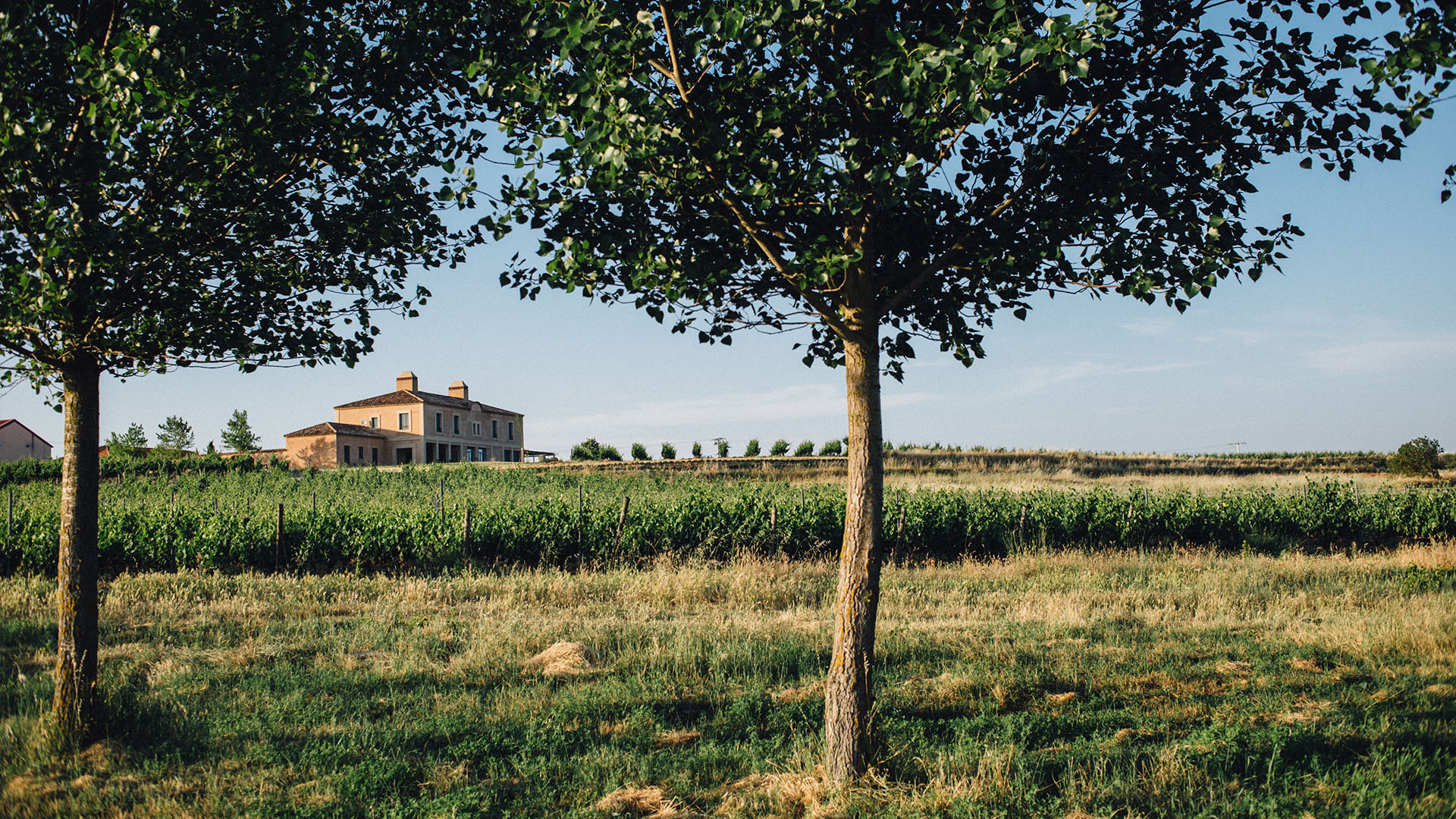 Visit Grandes Pagos de España
Know the "Pagos"
Visit our single vineyard estates, where everything is born, and enjoy an unforgettable experience.
Learn about our wineries' work philosophy and the masters' hands that make our exceptional wines.
"Taste" our Identity
We like the pure, the authentic and the real.
Uncork one of our bottles and you can taste the terroir, the microclimate and the vineyard. In short, the identity of our wines.

New Feelings & Emotions


Feel the nature and contemplate the landscape while visiting our single vineyard estates or tasting our wines.
Exceptional Tastings
For the most demanding customers, our wineries have created a Unique Tastings Program that allows our visitors to immerse deeply into the wines of Grandes Pagos de España.
"Proximity" Tastings Get to know the pago wines made by different wineries within a common geographical area.
"Travel around Spain" Tastings Take a wine trip around Spain while you taste some of the wines of Grandes Pagos de España made in other corners of Spain.
"Themed" Tastings Discover how terroir and grape varieties mark the personality of wines of our Grandes Pagos wineries.
"Great Vintages" Tastings A fantastic opportunity for the most exigent wine lover. Exclusive tastings of great vintages of Grandes Pagos de España wines.
Contact form
Use this form to contact Grandes Pagos de España and Rutas de Vino to request more information about visits and routes.