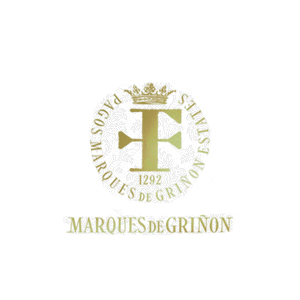 Pagos de Familia Marqués de Griñón is a familiar company whose aim is to achieve excellence and a differentiated personality in its wines. Our wines are made following a philosophy of cultivation and production based in sustainability and respect for the environment, but also in innovation and usage of latest technologies. We believe in the combination of tradition and progress. Dominio de Valdepusa is since 1292, property of D. Carlos Falcó, Marqués de Griñón and it is located in a small village in Toledo, called Malpica de Tajo. Señorío de Valdepusa is a wine estate with a Surface of 52 ha, that includes the original vineyard (14 ha) of Cabernet Sauvignon planted in 1974, "Syrah" and "Petit Verdot" -both pioneers in Spain- and "Graciano".
The Winery
Our ageing cellar was built in 1989 with a capacity for 2000 barrels and it is mainly underground. Inside they are extremely clean, temperatura an humidity controlled and contact with oxygen is avoided in virtually all operations subsequent to fermentation. Thanks to a modern air-conditioning installation with hygrometer control, the conditions where wines are aged are constantly regulated in the winery.
The Vineyards
In 2002 the Spanish government awarded the Valdepusa Estate the first single vineyard estate Denomination of Origin status. In 2003 this award was upheld by the European Union, making Valdepusa the first Spanish estate to receive recognition similar to that of mythical winemaking estates such as Romanée-Conti or Sassicaia.
Share