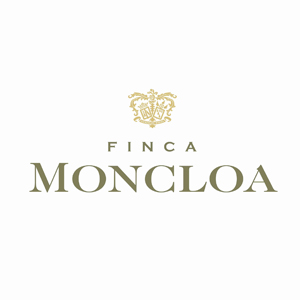 Located in Arcos de la Frontera, Finca Moncloa represents a renewal of forgotten traditions: the production of a quality red wine in the Land of Cádiz from an indigenous grape variety that had almost disappeared, Tintilla de Rota, which has been revived thanks to the González family's investment and commitment. The initiative mirrors the philosophy that underpins the Grandes Pagos of Spain and is based on the uniqueness of the vineyards and the quality of the winemaking processes, which together produce wines that express the essence of the terroir from which they come and the passion for a job well done. The enclave in which the vineyard lies is protected from the hot Levante winds by the Sierra Valleja, the high percentage of hours of sunlight during the plants' vegetative period and the altitude of the land relative to the surrounding terrain, with the highest point of the estate affording spectacular views. For several kilometres around there are no other vines planted with red varieties and the vineyard is located in a part of the countryside where there are hardly any inhabitants. Every year we obtain grapes of very high quality from which we make a red wine with a distinct personality, despite the vineyard presenting challenging growing conditions, with steep slopes, shallow soil and different characteristics within the same plot.
The Winery
Finca Moncloa is a commitment to bringing forgotten traditions back to life. Firstly by reviving a native grape variety that had almost disappeared, the Tintilla de Rota, and then by making a red wine of excellent quality, as used to be made centuries ago in the South of Spain. Since 1972, González Byass has been conducting trials, on experimental plots, of white and red varieties. In 2001, the González family acquired 45 hectares in the area of Arcos de la Frontera, on which to plant red grapes for making local, quality wines.
The Vineyards
Finca Moncloa is a unique, distinctive vineyard, because it is planted with Tintilla de Rota, which gives the wines originality and a terroir character. Having become almost extinct, this variety is once again being grown in the Land of Cádiz. As a result, a forgotten past is being revived along with an important chapter in Spanish wine history.
The soils are silty clay, composed of limestone and poor in organic matter, which makes this vineyard an ideal place for the production of high-quality grapes. (45-50% clay, 25% -30% silt and 25% sand).
In terms of climate, the area of Arcos de la Frontera is classified as temperate, whilst altitudes range from 90 to 160 meters above sea level. These features in combination with those of the terrain create an ideal microclimate for making great red wines.
Share