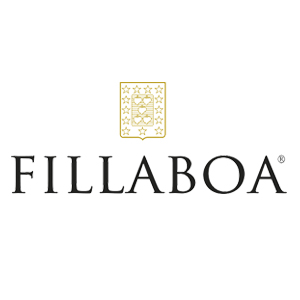 Fillaboa Winery
Images of Winery
Fillaboa Winery is one of the projects that belongs to Masaveu Bodegas, the branch where the companies of the wine sector of Corporación Masaveu are grouped. The wines produced by Bodegas Fillaboa (and each one of the projects of Masaveu Bodegas) are known to be a benchmark of quality and an example of respect for the Earth. We elaborate from our own vineyards and with the effort to transmit in each bottle the personality of the terroir. We are artisans of wine, we produce only small productions. In Fillaboa we elaborate around 200,000 bottles per year. Fillaboa is the magic of Galicia, the spell of its landscapes, the seduction of its unique vineyards. This legendary estate is simply enchanting; with its gardens and the breeze from the Atlantic that sways the centenary trees and mingles with fragrances of camellias, hydrangeas and magnolias. The manor house and stone chapel, vestiges of its fabulous past, are surrounded by a 1,600-metre-long stone wall. What is more, Fillaboa is the only winery in Galicia to form part of Grandes Pagos de España. All of this alchemy occurs in the 74-hectare vineyard that surrounds the winery, planted on rolling slopes alongside the Tea and Miño Rivers, on the Portuguese border. The rich soils and proximity to the sea, the kindness of the Atlantic climate, the heavy rains and mild temperatures, all make Fillaboa a privileged enclave for growing these grapes. This native varietal is small and sweet and makes exceptional white wines, renowned for their floral and fruity essences, smooth taste and pleasant refreshing acidity.
The Winery
Fillaboa, which means "good daughter" in Galician, is the biggest estate on the Property Register of Pontevedra and one of the oldest in Galicia. Despite being a historic estate, Fillaboa is a modern winery, boasting exclusive, modern and elegant wines, made to be enjoyed.
This magnificent estate is exquisitely taken care of, wines are a true reflection of the land which produces them, and undoubtedly, the magic of Galicia and the D.O. Rías Baixas is present at the moment of tasting.
The Vineyards
Its 74 hectares of vineyards are divided into 12 plots, each cultivated individually to get the best quality fruit leading for these wines, which have become a reference of Rías Baixas inside and outside our borders.
Share