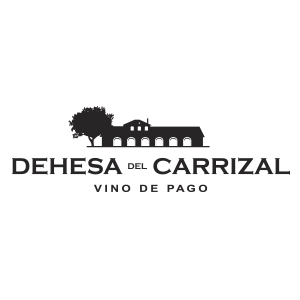 Slow maturation, unique climate, exemplary crafsmanship. That is how we make wine at Dehesa del Carrizal. Pago Dehesa del Carrizal is situated in the montains of Toledo closed to the Nacional Park of Cabañeros where a great richness exists in the ecosystem of flower and fauna.
The Winery
In the middle of the Montes of Toledo, the Cabañeros National Park unfolds and a unique setting awaits within. An exceptional place which produces exceptional wines thanks to our remarkable soil and climate, and our careful winemaking.
The oldest grapevines of Cabernet Sauvignon have grown at Dehesa del Carrizal since 1987. They were later joined by Syrah, Merlot, Tempranillo, Chardonnay and Petit Verdot.
The Vineyards
Dehesa del Carrizal is a Vino de Pago, the highest category according to Spanish wine law. It is a DOP (Denominación de Origen Protegida – Protected Designation of Origin) reserved for those few wineries and vineyards which carry out the whole process from the grape to the bottle, within the limits of the Pago.
The acid soils of the siliceous Mediterranean mountains, a humid climate and 800 meters of altitude create the perfect particular microclimate where 27 hectares of vineyards stands.
Our vineyards lie on a raña, which is the local name for slopes and plains at the bottom of a mountain which have been eroded by water and rain and have therefore caused the accumulation of clay and quartz pebbles. The distinctive climate with a wide temperature range between night and day allows a slow and harmonious grape ripening.
This way we are able to produce a wine with a clearly distinguishable terroir which stands out thanks to the dedicated craftsmanship of our workers. We add to this process a respect for the land and nature, and our commitment to a responsible, sustainable oenology.
Share