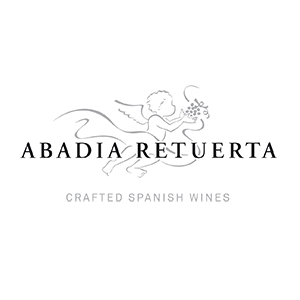 Technical direction at the winery is under the supervision of Angel Anocibar, Ph.D. in Oenology from the University of Bordeaux. Work procedures are marked out by our consultant, Delbeck Pascal, the French winemaker who designed the Abadía Retuerta winery. We use gravity to move wine during the production process. This is the gentlest way to handle wine, and it enables us to treat it in the most natural way possible while we vinify grapes from each vineyard separately so as to retain all possible terroir influences. In addition, the mission of Abadía Retuerta is to be more than a winery, to become a top-level wine tourism destination, thanks to the next opening of Le Domaine (30  luxury rooms within a single abbey) and a haute cuisine restaurant. All this in order to make the visitor live and enjoy a unique experience of immersion in the world of wine. Located in the town of Sardón de Duero in Valladolid, the winery is integrated into an environment of long winemaking tradition, where the 12th-century Abbey in the estate stands out as a unique element around.
The Winery
Built in 1996, it is a stunning combination of tradition and modernity, and is recognized as one of the most advanced wineries in Europe. The winery is dominated by an impressive 12th century Abbey which houses one of the most exclusive hotels and restaurants in the world: Abadía Retuerta Le Domaine.
Visiting Abadia Retuerta is a memorable experience. They were pioneers in opening the doors of their estate in the mid-nineties in the Duero Valley, and today they have developed and fine-tuned a magnificent series of Unique Experiences around wine, history and nature.
The Vineyards
Our outstanding wines are the result of excellent maturity obtained from a unique terroir which is influenced by the extreme climatic conditions typical of this valley.
The vineyard is situated on the left bank of the River Duero. Its surface is divided into 54 plots classified primarily by terroir and variety planted.
Share