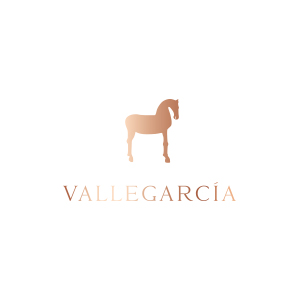 Our philosophy is to elaborate high quality natural wines from our own grapes, with a balanced composition, hand harvested at their optimum ripeness, apt to ferment in barrels and age in bottles. As for the wine's design, our aim is to obtain wines that comply with the character of each one of their varieties and the expression of the soil on which they grow. Mediterranean forest in the mountains and pastures on the wide plains make up the landscape at the foot of the Montes de Toledo. Former cabins cover and give name to this National Park, shared by two provinces: 'La Mancha', Ciudad Real and Toledo. Nature Reserve since 1988 and National Park since 1995, Cabañeros is one of the finest examples in Spain of the ecosystems formed around the Mediterranean forest. Its excellent conservation is due, mainly, to the use of the land as hunting grounds prior to its declaration as a park The Vallegarcía vineyard is located at 850m above sea level, in the region of Montes de Toledo and has a total area of 31 hectares. The climate in this region is continental with hot, dry summers and cold, damp winters; the average annual rainfall is 622mm. The soil is made up of highly evolved, acidic material, which comes from the erosion of the oldest mountains of the Iberian Peninsula. The highly respected Australian professor of viticulture Dr. Richard Smart has designed the vineyard. Five red varieties have been planted along with a white one, all trained in a Cordon de Royat –which is a unilateral branch on which the spurs are situated, named after the French agricultural school Royat - while the trellis is a Smart-Dyson, with short spur pruning. Red varieties: Merlot, Cabernet Franc, Cabernet Sauvignon, Syrah and Petit Verdot. White variety: Viognier
The Winery
In 1997, Mr. Alfonso Cortina, great connoisseur of Bordeaux and Bourgogne wines, and owner of an estate at "Los Montes de Toledo" asked the well-known Australian winemaker, Dr. Richard Smart, to design a vineyard for him.
The first vineyard was planted in 1999 and the first harvest was obtained in 2001. The quality of the grapes was evaluated during the four following years by elaborating wine in small quantities in the neighbouring winery "Dehesa del Carrizal".
The quality of the first wines acknowledged by prestigious experts, among them Mr. Robert Parker, encouraged Mr. Alfonso Cortina to set up his own winery. On September 14, 2006, HM The King Juan Carlos I inaugurated the facilities of the new winery.
The Vineyards
The Winery and the Vineyards of Vallegarcía are situated in the heart of the Toledo Mountains, in the immediate area of the Cabañeros National Park. The Pago – a Spanish term to define a relatively small territory – is within one of the largest and finest examples of Mediterranean forest in the world, in a unique natural spot that retains flora and fauna of great ecological value and untouched natural landscapes.
Share