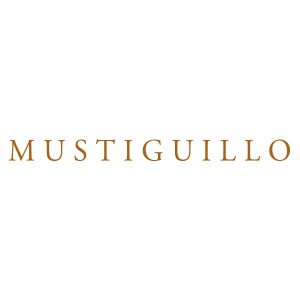 Our origins were difficult. We start from an area that historically has been dedicated to bulk and the Bobal variety was very suitable for this type of work. Our goal was to find the way to work our native variety in the best possible way to get the party it deserves. Soil studies, control of the vigor of the plant, pruning and harvest in green and lots of bunches. We always work our vineyard, with the minimum possible intervention and ecological certification. The farm is surrounded by aromatic plants such as thyme, rosemary, burlap or fennel. In addition to pines, olive and almonds trees.
The Winery
Mustiguillo is a family owned winery, founded in 1999, located near Valencia more than 800m above sea level. At Mustiguillo they practise a natural viticulture that highly respects the characteristics of its soils. Likewise, they pioneer to achieve the renaissance of "Bobal" and "Merseguera", the autochthonous grapes varieties of the region.
The Vineyards
The soil is sandy on a calcareous crust. Their option right from the beginning for a rebirth of the native grape Bobal, they combine traditional untrained vines with some modern training practices in the vineyard. Also, they employ an integrated farming style, with wines made solely from his own grapes.
Share