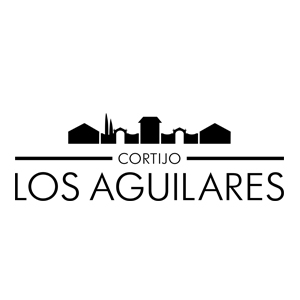 Winemaking in Ronda is an ancient tradition, closely linked to the history of the city and its development over the centuries. Introduced by the Phoenicians almost 3,000 years ago, vine-growing survived until the end of the 19th century, when the phylloxera plague wiped it out from the region. After almost a century of absence, the first vines were reintroduced at the end of the 1980's in the area. This thousand-year wine tradition is what we try to recover and perpetuate creating wines of great quality with character, thanks to the unique conditions offered by the Serranía de Ronda. Nestled between the Sierra de las Nieves and the Grazalema Natural Park, our vineyards enjoy an ideal environment with mountains, century-old holm oaks and aromatic herbs, giving our wines a unique, rich character.
The Winery
Located at 5km from the historical and monumental city of Ronda (Málaga, Andalusia), Cortijo Los Aguilares is an 800-hectare estate, with 30 dedicated to vine-growing.
The surroundings are an abundance of scrublands and holm oaks which offer an ideal environment to the different grape varieties we grow: Pinot Noir, Petit Verdot, Tempranillo, Cabernet Sauvignon and Syrah. Planted in 1999, our vineyards are certified as organic and perfectly fit in the natural landscape.
Grapes are hand-picked and come exclusively from our own vineyards, allowing us to produce wines with great respect for the unique terroir where they are grown.
The Vineyards
At more than 900 meters above sea level, the Serranía de Ronda is one of the southernmost wine regions in Europe. Our vineyards enjoy a singular environment and a unique microclimate to achieve its full potential.
The plentiful winter rains (700 mm), together with the important thermal amplitude between day and night during the summer (up to 20ºC) allow the grapes to preserve their acidity thanks to a slow ripening. The soil, largely clay and limestone in composition, retains the humidity of the precipitation and helps the plants withstand the warm summers.
This incomparable terroir gives us the chance to grow a wide range of grape varieties which have been able to adapt to the special soil and climate of the area, conferring freshness and elegance on our wines.
Share