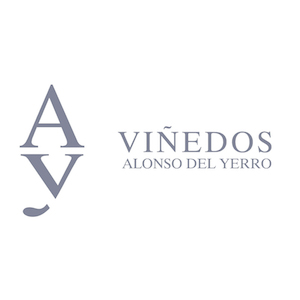 Viñedos Alonso del Yerro is the story of a dream come true. The married couple of Javier Alonso and María del Yerro took the life-changing decision in 2002 to begin making an extraordinary wine. This family project is based on three pillars: ethics, professionalism and humility, and a culture geared towards excellence.
The Winery
This small family-owned winery was founded in 2002. Their aim is to produce high-quality wines from their own thoroughly selected plots, planted with Tempranillo grapes in the late 80's, and located in the best area of Ribera del Duero.
Our consultant, Stephane Derenoncourt, has formed part of the project since its inception. Also, Lionel Gourgue works full time in the vineyard and cellar, accompanied by two other assistants. All decisions are based on detailed observation of nature and an utmost respect for the environment, leading us to value and care for each individual vine in a manner that is integrated with the environment: soil, climate and ecosystem. This method allows us to form a chain which allows us to achieve the greatest expression from a great terroir.
The Vineyards
The vineyard includes 64 acres of Tempranillo in Ribera del Duero. The vines are about 35 years old, planted on slopes and divided by type of soils. Two small plots were selected to make María de Alonso del Yerro: El Circo in Quinto de Pedro and Violeta in Viña Montserrat. Soils are mainly clayish on El Circo and chalky gravels on Violeta.
Share