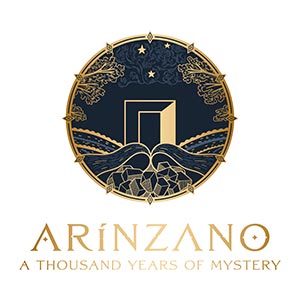 Arínzano
Images of Winery
This winery creates wines that express the singular character of the Arínzano, using the most advanced and careful techniques to guarantee an artesanal approach through the whole winemaking process, and also pursuing a viticulture that not only respects, but actually favours the natural environment. Deep in the heart of Navarra, lies the stunning Arínzano Estate, within a protected natural habitat rich in wildlife.
The Winery
In 1988, the Arínzano estate was planted, with the conviction that the uniqueness of the terroir, its history, art and environment would give rise to wines that would be a hallmark of the highest quality and singular character. Situated in the North-East of Spain, the Arínzano estate occupies a valley formed by the last slopes of the Pyrenees mountains, divided by the winding waters of the River Ega.
The winery was built by the renowned architect Rafael Moneo, winner of the Pritzker award of Architecture, and was inaugurated by the Kings Of Spain, Don Juan Carlos and Doña Sofía, in 2002.
The Vineyards
The exclusive microclimates create a unique environment to grow the vine. Of the 355 hectares of the property, 128 are dedicated to grow the pago vineyards.
Share